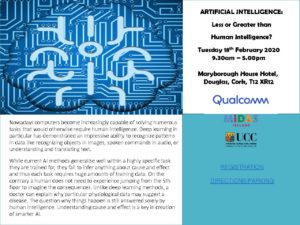 Event
ARTIFICIAL INTELLIGENCE: Less or Greater than Human Intelligence? Maryborough House Hotel, Douglas, Cork, T12 XR12
---
Date & Time
February 18th, 2020 9:30am - February 18th, 2020 5:00pm
---
---
Location
Cork - The Maryborough House Hotel
---
Host
Qualcomm in conjunction with MIDAS Ireland and UCC
---
---
Price
MIDAS Members - Free Entry
Non Members -
---
Keynote Speakers – Bios and Abstracts
Leonard Hobbs, General Manager, MIDAS Ireland. Director, Trinity Research and Innovation.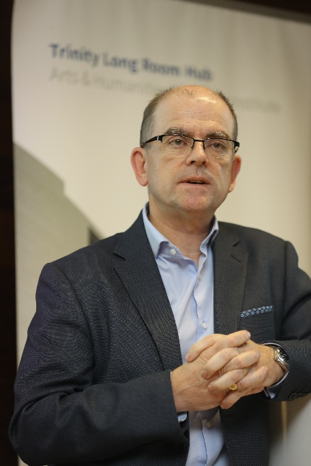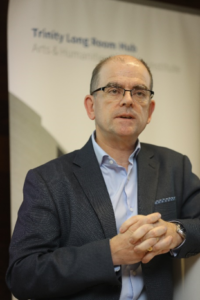 Leonard Hobbs Bio: Leonard graduated from University College Cork Ireland in 1986 with a 1st class honours degree in Electrical Engineering and was awarded the title of 'graduate of the year' by the college. He completed a Masters degree at the NMRC (now called Tyndall), at UCC in 1988.
He has been one of Ireland's leading technologists in the ICT sector with close to 30 years of experience, mostly with Intel, spanning leading edge research to advanced manufacturing. His last role at Intel was Director of Public Affairs with responsibility for driving Intel Ireland's policy, communications, education and community agendas.
Leonard is currently the Director of Research and Innovation at Trinity College Dublin where he owns the definition and implementation of the research, innovation and enterprise strategy for the University spanning research programs development, contract management, technology transfer, entrepreneurship and enterprise partnership liaison.
Leonard is the general manager of MIDAS Ireland, an industry led cluster consisting of industry, educational, research and government agencies, working together to assist in the development of the 'micro and nano-electronics based systems sector' in Ireland.
Leonard is also the chairperson of the Valentia Transatlantic Cable Foundation.
twitter: @lenhobbs
linkedin: https://ie.linkedin.com/in/leonardhobbs
email: Leonard@LeonardHobbs.com
Prof. Barry O'Sullivan, Director, Insight Centre for Data Analytics, UCC, and the SFI Centre for Research Training in Artificial Intelligence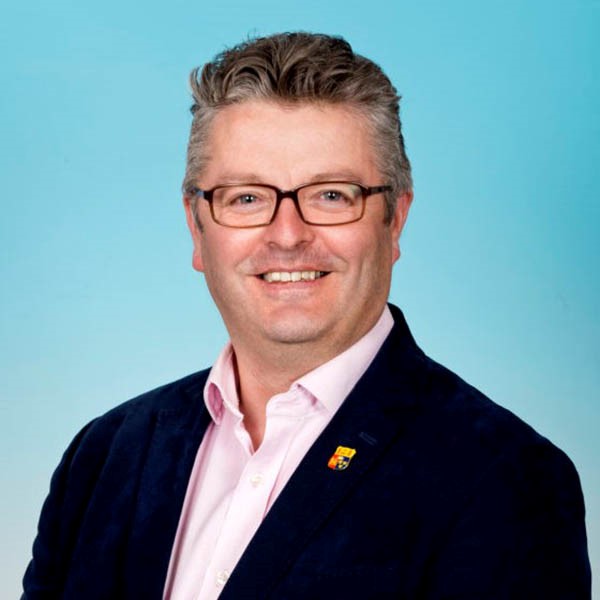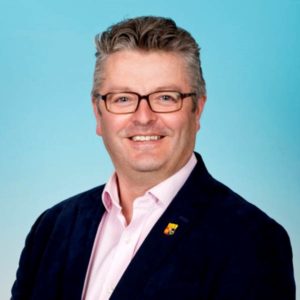 Title: "Building Trustworthy AI: From Ethics to Engineering"
Abstract: In April 2019 the European Commission published the Ethics Guidelines for Trustworthy AI based on the work of the European Commission High-Level Expert Group on Artificial Intelligence, the HLEG-AI. Trustworthiness was defined as (a) conforming to a set of ethical requirements, (b) that is is legally compliant, and (c) that it was technically robust. This top-level vision for ethical AI was further expressed in terms of seven key requirements.
The operationalisation of the trustworthy AI concept is through an assessment list that assesses compliance with the seven key requirements that the various stakeholders in the process of designing, developing, deploying, and using, the AI system would complete. In this talk I will give an overview of the work of the HLEG-AI and its work on trustworthy AI. I will focus on some of the technical challenges associated with building trustworthy AI systems in practice.
Prof. Barry O'Sullivan Bio: Professor Barry O'Sullivan, FEurAI, FIAE, FICS, MRIA, is an award-winning academic working in the fields of artificial intelligence, ethics, and public policy. He also contributes to various Track II diplomacy efforts related to AI and applications of consequence at geopolitical and economic levels.
Professor O'Sullivan is the founding Director of the Insight Centre for Data Analytics at UCC, Principal Investigator at the Confirm Centre for Smart Manufacturing, and Director of the SFI Centre for Research Training in AI. He is an Adjunct Professor at Monash University, Australia. Professor O'Sullivan is vice chair of the European Commission High-Level Expert Group on AI. In 2019 the HLEG-AI published: Ethics Guidelines for Trustworthy AI (April) and Policy & Investment Recommendations for Trustworthy AI (June).
In 2019 he joined the Scientific Board of AI Watch, an initiative of the European Commission's Joint Research Centre tasked with monitoring the uptake of AI in Europe. Professor O'Sullivan is a Fellow and current President of the European AI Association. Amongst other roles Professor O'Sullivan is: member of the Executive Board of AI4EU the European AI-on-demand Platform; Irish NCP for the CLAIRE Initiative; a judge on the IBM Watson AI XPRIZE; and Expert Advisor to the Shanghai AI Technology Association.
He advises the AI Alliance in The Netherlands (ALLAI) and the Computational Sustainability Network, a network of universities in the USA, led by Cornell, involving Princeton, Stanford, CMU, Georgia Tech, and others. In 2019 he was appointed by the Minister for Health to the Health Research Consent Declaration Committee.
Dr. Oksana Semenova, Senior Machine Learning Engineer and Alison O'Shea, Machine Learning Engineer – Qualcomm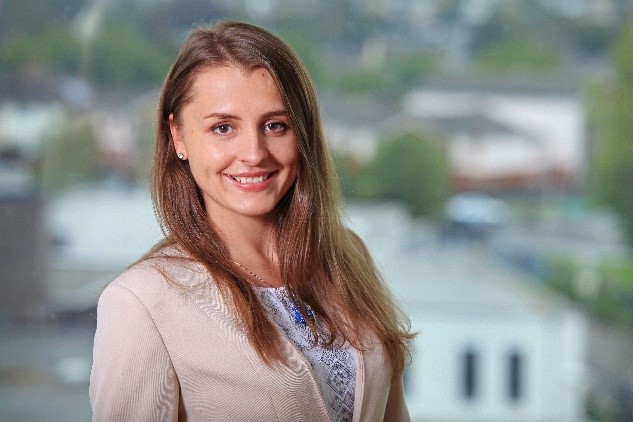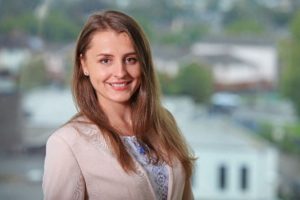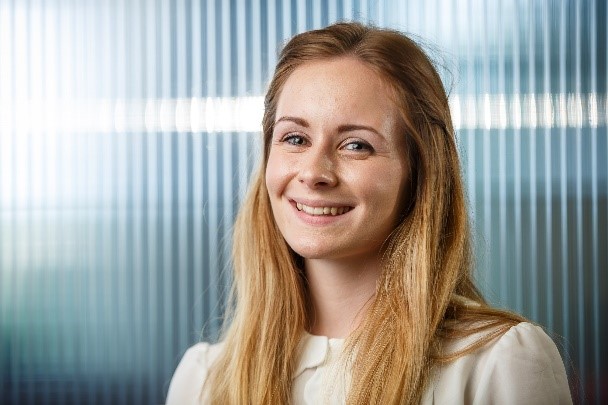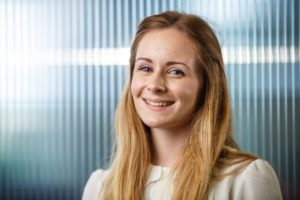 Title: "Becoming an AI engineer"
Abstract: AI research has become ubiquitous across industries. More and more people with AI expertise are required to fill the growing gap. The application of AI across various domains is a nuanced and challenging task which requires both theoretical background and hands-on experience. This presentation will share the journey of two early-career machine learning engineers. The focus will be on the fundamental lessons learned and the importance of valuing diverse expertise when training and hiring AI engineers.
Dr. Oksana Semenova Bio: Oksana Semenova is a Senior Machine Learning engineer at Qualcomm. She holds a  PhD from the University College Cork, Ireland and M.Sc from National Aviation University, Ukraine. Her PhD thesis is concentrated on the application of signal processing and Machine Learning techniques for the healthcare application, where she has developed a novel decision support system for more efficient management of premature neonates. Oksana has a number of publications and is a holder of the 2019 best paper award in the School of Engineering at UCC.
Alison O'Shea Bio: Alison O'Shea is a Machine Learning Engineer at Qualcomm. She is currently completing her PhD at University College Cork alongside her role in Qualcomm. In her PhD research, she develops deep learning algorithms for physiological signal processing. In her role as a Qualcomm engineer, she also utilizes her Deep Learning and Machine Learning skills to develop new applications driven algorithms. She holds a B.Eng from UCC and an M.Sc from the University of Notre Dame. In 2018, Alison was recognised by Google as one of 20 Women Techmaker Scholars in the EMEA region and her PhD project was awarded the 2019 AI Ireland award for Best Application of AI in an Academic Research Body.
Dr. Paul Miller – Director, Security Intelligence Group, CSIT.

Title: "DANdroid: A Multi-View Discriminative Adversarial Network for Obfuscated Android Malware Detection"
Abstract: We present DANdroid, a novel Android malware detection model using a deep learning Discriminative Adversarial Network (DAN) that classifies both obfuscated and unobfuscated apps as either malicious or benign. Our method, which we empirically demonstrate is robust against a selection of four prevalent and real-world obfuscation techniques, makes three contributions.
Firstly, an innovative application of discriminative adversarial learning results in malware feature representations with a strong degree of resilience to the four obfuscation techniques.
Secondly, the use of three feature sets; raw opcodes, permissions and API calls, that are combined in a multi-view deep learning architecture to increase this obfuscation resilience.
Thirdly, we demonstrate the potential of our model to generalize over rare and future obfuscation methods not seen in training. With an overall dataset of 68,880 obfuscated and unobfuscated malicious and benign samples, our multi-view DAN model achieves an average F-score of 0.973 that compares favourably with the state-of-the-art, despite being exposed to the selected obfuscation methods applied both individually and in combination.
Dr. Paul Miller Bio: Paul was born in Belfast and received the B.Sc. (Hons) and Ph.D degrees in pure and applied physics from Queen's University Belfast in 1985 and 1989 respectively. From 1989 to 1991, he was a Research Fellow with the School of Electrical and Electronic Engineering at Queens. From 1991 to 1999, he was a Research Scientist, and then Senior Research Scientist, with the Defence, Science and Technology Organization in Adelaide, Australia.
In 1999 he returned to Queens as a Lecturer with the School of Electronics, Electrical Engineering and Computer Science. Dr Miller is currently Research Director of Security Intelligence at the Centre for Secure Information Technologies (CSIT) at QUB. He has been PI/Co-I on EPSRC research grants worth £16M and recently led the £3M EPSRC-funded grand challenge project "Secure Transport Corridors".  He is the author of more than one hundred articles.  His main research focus is on the development of online unsupervised learning approaches for event detection in combination with reasoning techniques that combine experiential knowledge with detected events to provide high-level situation awareness.  Specific areas of expertise are probabilistic modelling, deep learning neural networks, graph mining and evidential reasoning networks. He is currently director of the Centre for Doctoral Training in Cyber Security at CSIT.  Dr Miller was a recipient of the IPRCS International Machine Vision and Image Processing Conference Best Paper Award in 2008.
Cathal Ryan Head of Innovation, Gerry McQuaid Chief Commercial Officer –  Cubic Telecom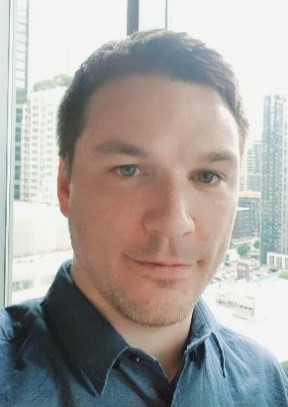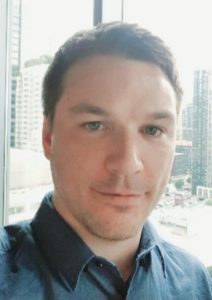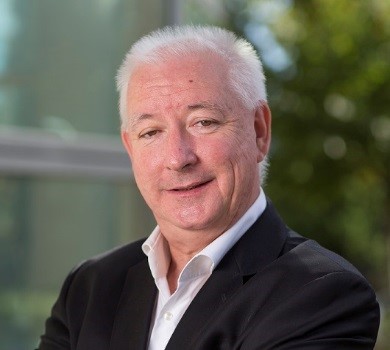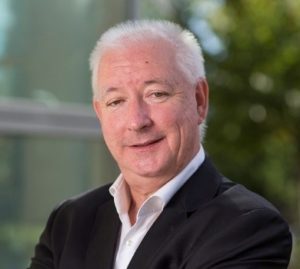 Title: "Using Artificial Intelligence to augment Human Intelligence"
Abstract: Cubic Telecom is helping the world's leading automotive PC telecom and retail brands connect and monetize their devices on a global scale. It is easy to produce an average value across a data set using Analytics tools. However, when dealing with human beings, average values hide the truth about complex human behavior and lead to false conclusions and inaccurate or bad decisions.
By analysing the dimensions of hours driven and distances driven, we discovered that the heavy users were driving every day and making extensive use of real-time navigation updates whilst driving long distances over many hours. The low data users were only driving short distances in urban areas two to three days per week and often not consulting navigation at all.
By examining journey times, vehicle type and estimated fuel consumption and adding the dimensions of vehicle location, the location of fuel stations and the up to date fuel costs to the data set analysis, we are using AI to model an in-car service that always prompts the driver at the right time to go to the nearest fuel station to fill up.
This application is estimated to deliver between 1 and 2 months of free driving per annum to the motorist. In increasingly complex data driven decision making, we are turning to artificial intelligence and machine learning to get closer to the truth, provide product designers with more accurate profiles of our customer types to create the right products.
Cathal Ryan Bio: Cathal Ryan joined Cubic Telecom in 2016 as Data Architect to establish the Cubic Cloud Data Platform. Cathal brings 15 years of experience starting his career in AOL before moving to senior roles in Pocket Kings and Ding, where huge data volumes and 24/7 operation brought new challenges.
Moving to Fleetmatics in 2014, Cathal was the first data architect in the newly created Architecture team, where he was responsible for designing and steering the technical direction of the all-important data architecture. Design of Big Data solutions, cutting edge distributed data processing and the support of data science teams and microservices formed part of Cathal's responsibilities as he contributed to the technical leadership of the company in the run-up to their acquisition by Verizon in 2016.
Since joining Cubic Telecom in 2016, his talented team of data engineers and analysts has built a cutting-edge fully cloud-based Data Platform, capable of storing the many millions of network events generated round the clock by a fleet in excess of 2.5 million subscribers, supporting real-time analytics on this rich data source. During his time in Cubic Telecom, Cathal has also led several high-profile innovation projects covering industry-first IoT Provisioning and Authentication methods made possible by Cubic's unique network infrastructure.
Gerry McQuaid Bio: Gerry McQuaid joined Cubic Telecom in 2009 initially as Commercial Director and has played a predominant role in leading and growing the company from start-up to fully established MVNO. Gerry has a wealth of experience in the telecommunications sector having spent over 11 years as Commercial Director and Board Member with O2 Ireland.
Gerry built a competitive sales, marketing, distribution and retail business from scratch. Gerry led teams responsible for O2's sales, marketing and distribution strategies and operations. He oversaw a successful national rebranding and drove a positive winning culture during his time at O2. Gerry is very interested in advising and investing in start-ups.
He saw particularly promising potential in Cubic Telecom and recognised a gap in the market for innovative and cost-effective services for mobile communications on the move. Gerry's role as Chief Commercial Officer at Cubic includes responsibility for strategy, business development, commercial policies and international partner agreements.
Gerry has helped Cubic secure and nurture vital business partnerships with network operators worldwide and key customers such as Panasonic and Audi.
Padraig Dalton – Director General, Central Statistics Office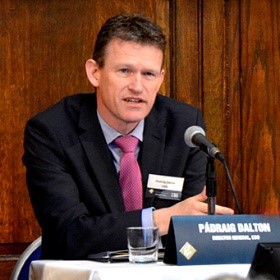 Title: "Extracting value from Data"
Abstract: The environment that the CSO is operating in has been fast changing in recent years but the complexity, volume and speed of that change process is escalating exponentially both nationally and internationally. The demand for new data and insights grows unabated. Users need data and insights that are timely, relevant, objective and independent across a very broad range of themes reflecting changes in our economy and society.
To meet this growing range of demands the CSO will need to change many things and must continue to expand the use of all available data sources including administrative i.e. data holdings of Public Service Bodies and Big Data sources. Processing large volumes of data require new methodological approaches and the global statistical community is now beginning to assess the potential of Artificial Intelligence and Machine Learning is this regard.
Within this context access to data is also an emerging theme and in particular access to privately held data sources. The challenges are considerable and clear. The fundamental principles of independence, objectivity, quality, accuracy and integrity that lie at the heart of official statistics are as relevant today, if indeed not more relevant, than they have ever been throughout our history. We must continue to adapt and innovate if we are to remain trusted and relevant.
Pádraig Dalton Bio: Pádraig Dalton was appointed to the role of Director General of the Central Statistics Office (CSO) in May 2012. Pádraig is a career statistician having joined the CSO in November 1991 as a Statistician. He worked as a Statistician in Structural Business Statistics, Statistical Methodology and Balance of Payments. In 2001 Pádraig was appointed Senior Statistician in the Labour Market and Social Inclusion Division.
Between 2007 and 2010 Pádraig was Director of Statistical Support & Innovation and Assistant Director General, Social & Demographic Statistics from September 2010 to May 2012. Pádraig is a graduate of University College Dublin where he completed his primary degree in 1989 and was awarded a Masters in Economics in 1990. Pádraig's other responsibilities include:
European Statistical System Committee (ESSC) which is a comitology committee that provides professional guidance to the European Statistical System (ESS) for developing, producing and disseminating European statistics;
United Nations Economic Commission for Europe (UNECE) High Level Group for the Modernisation of Official Statistics, serving as Chair from November 2013 to March 2018;
Bureau of the Conference of European Statisticians (CES) comprising of more than 60 countries
National Statistics Board;
Civil Service Management Board; ESRI Council.
Dónal Travers – Head of Enterprise Technology, IDA Ireland.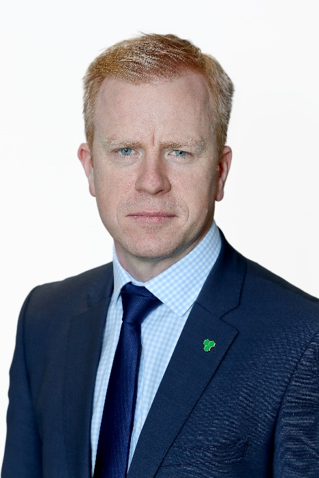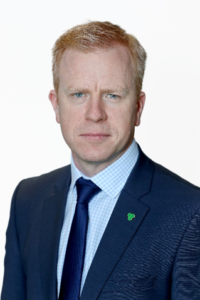 Donal Travers is the Head of Enterprise Technology with IDA Ireland, with responsibility for securing investments from the global technology sector for Ireland. Dónal leads a team across Europe and North America, which works with some of the world's leading enterprise technology companies with the aim of scaling their presence in Ireland.
Dónal joined IDA Ireland in 1997 and has held a number of roles in the intervening period, including five years based in IDA's Silicon Valley office, managing the organisation's business development on the West Coast of North America.  Before his current role, he managed IDA's Professional Services and global BPO business in Dublin. Dónal holds a Business Studies Degree from Dublin City University.
Francois Pitie – Ussher Assistant Professor in Video Processing in the Sigmedia group of the department of Electronic & Electrical Engineering at Trinity College Dublin.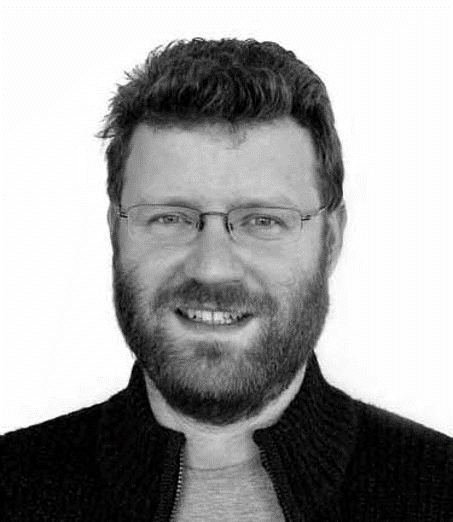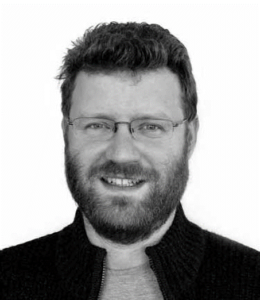 Title: Making Deep Learning Useful for Image Editing: How to Get to 99% Accuracy in Interactive Segmentation?
Abstract: The machine learning revolution has had a profound impact on the field of computer vision, however, surprisingly, the impact of Deep Learning on the image editing and video production industry has been limited.
In this talk, we will look at the key task of object segmentation, which, at present, is still largely done in the industry by hand by dozens or hundreds of skillful artists and necessitate gigabytes of user annotation per shot. Recent deep-learning based segmentation algorithms have made significant progress in handling complex images.
Yet, these deep learning techniques plateau very quickly and are of very limited practical use. In this talk, we will discuss what can be done to make Deep Learning practical for image and video editing.
Bio: François Pitié is an Ussher Assistant Professor in Video Processing in the Sigmedia group of the department of Electronic & Electrical Engineering at Trinity College Dublin, and part of the ADAPT Research Centre. His research is concerned with media signal processing applications related to film postproduction and film restoration, and developing tools that can enhance the cinematic experience of immersion.